Halloween is a time for all sorts of family fun, and what could be more fun than spending it in Santa Cruz? Our vibrant coastal community comes alive with Halloween festivities, from major events to smaller-scale activities that are perfect for families. There's something for everyone in Santa Cruz this Halloween!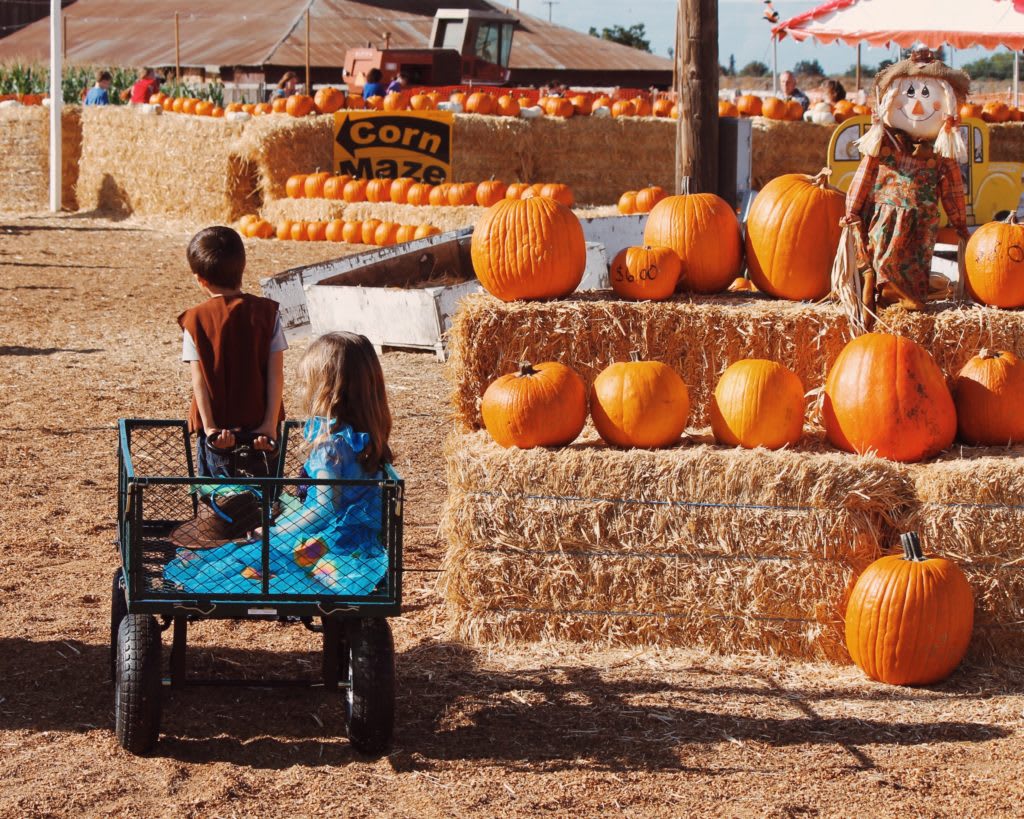 Scotts Valley High School Haunted House - Join Scotts Valley High School for an unforgettable 20th-anniversary haunted house! A spine-tingling event benefiting leukemia & lymphoma society. Keep in mind that this is not recommended for children under 10 due to some surprises, but they're offering a family friendly version, too – so bring your whole crew (and maybe even some extra friends)! October 21st, 22nd, 28th, and 30th from 6:30 pm – 9:30. Family tours will be on October 29th and 30th from 5:00 – 7:00 pm. tickets are $10 per person and can be purchased in advance.
Trick or Treating in Downtown - Historically, downtown Santa Cruz is the place to see and be seen on Halloween. The city closes Pacific Ave to cars and opens it up to pedestrians. Bring the little ones down for trick or treating from 2 pm to 5 pm. Just look for a sign in the window from participating businesses. Revelers will be out long after the sun goes down if you're into a more spooky feeling.
Rodoni Farms - Get in the Halloween spirit with a short trip up the coast to the beloved Rodoni Farms. Located just north of Santa Cruz on Highway 1, this family owned and operated farm features one of the best pumpkin patches in the county! The patch also features a corn maze, a variety of different types of pumpkins and gourds, and beautiful views of the Pacific Ocean. Where else can you pick the perfect pumpkin while soaking up the salty ocean air? Open from September 24th to October 31st from 9:00 am – 6:00 pm.
13 Days of Halloween – Get the countdown to Halloween started early with 13 days of Halloween on the Santa Cruz Wharf, featuring different things every day to help get you in the spooky spirit, such as a special thrilling dance performance from one of Michael Jackson's hit songs to a pumpkin bingo hunt.
We hope you have a great time celebrating Halloween with your friends and family. Stay safe and have fun!
The Madani team and
ROOM Real Estate
have been helping home buyers and sellers in Santa Cruz County for almost two decades. Equipped with a large team of dedicated agents and staff, ROOM Real Estate works tirelessly to help its clients accomplish their real estate goals. We are
here
for you; and all of your real estate-related needs.